Having the right location for our Ranch is a shared desire by everyone and we are excited about our new construction. Our location in the northern section of Scottsdale with captivating landscape only enhances our home, ranch and animal sanctuary. We are not only dedicated to the health and physical development of our own horses but also for the horses of our friends. So after popular demand, we are finally able to implement our teachings together under one roof. Our facility will offer the most professional and educated division of service to the breeding and customized therapeutic care for equine and canine alike. With the helpful eye of selected veterinarians we will make dreams, desires and creations come true.
Dave Jolin has been our friend and primary trainer for over 35 years. Training out of Pipe Creek, TX he takes his time with our horses to let them develop naturally. The result of this intelligent beginning is a show horse with talent and confidence to excel in their division of performance with longevity and desire.
In the thirty-five years Dave has been our trainer, we have witnessed many championships at the Quarter Horse Congress & World as well as Arabian Regional and National competitions.
Farm Photos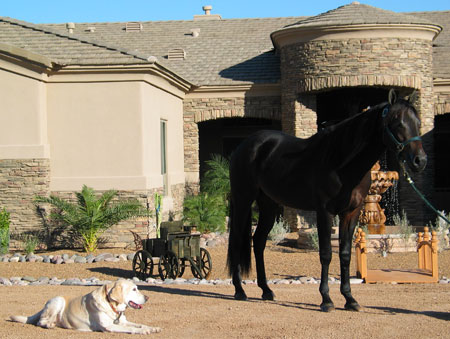 Royal Marilyn Monroe and Royal Shaboom Shaboom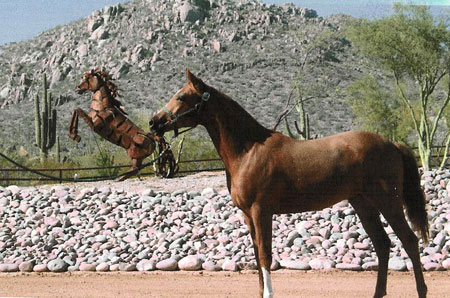 Royal Legacy of Time

Grandson, Danny Mills and Son, Mark Mills